Custom LitePad
.
"Everywhere Lighting" For Architects and Interior Designers
.
Rosco's LitePad is a low voltage LED light source providing even, indirect illumination. White LEDs are recessed into the edge of optical grade acrylic sheet, tooled with a patented system of light channels to distribute and amplify the light output across the surface of the LitePad. The result is a light source that can be fashioned into virtually any shape or size and serve as bright, indirect lighting in architectural, signage or decorative applications.

Custom LitePad Spec Sheet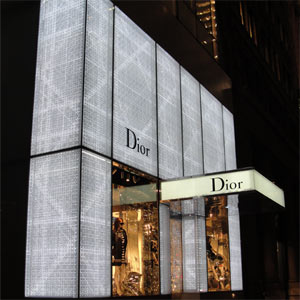 Rosco LitePads, plus decorative metal sheets and fabric cannage patterns, brought Dior an amazing building awning and façade.